The Federation of Media Employees Trade Unions FMETU Sri Lanka conducted a full day workshop to design their action plan for the next two years 2024 and 2025.
The program was part of the International Federation of Journalists, IFJ-UTU project for 2023. Rainbow Institute Sri Lanka was delighted to collaborate in this important initiative to empower journalists' island wide. The facilitators were Dileepa Samarasinghe and Mahishka Fernando.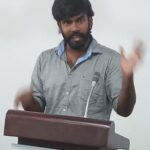 16 participants have participated and they discussed the below tropics to find solutions their own way.
Key action areas – to be divided into plans for 2024 and 2025
Topics
Sub-areas
Expectations
1.
Addressing issues, challenges and preparing structures
·       welfare schemes, salary schemes and professional rights

·       How to implement schemes

·       How can they pay the Rs1200 per year? Annual membership fee

2.
Categories journalists and media workers (including women journalist, state media sector, provincial and young journalists) and design intervention to mobilize
·       collective bargaining agreements for state media journalists (ide

·       strengthen the FMETU affiliates  unions

·       Identify how to mobilize journalists from each area

·       How to  strengthen the FMETU affiliates  unions

3.
Update/ improve the FMETU website and start an online news bulletin
4.
Training (journalists to fit into the digital economy)
 
5.
Annual budget for the union
Strategies to pay annual   membership fee
How can they pay the Rs1200 per year?